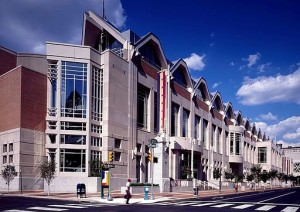 via Wikimedia Commons
I'm getting ready to head out to one of my favorite conferences, ISTE. I have to admit, having it so close to home in Philadelphia makes me less stressed about getting around and more able to focus on WHAT and WHO I am going to see!
What helped me get ready quickly was the ISTE Mobile app.  Having the schedule, presenters, sessions and event information in one place made planning my learning so easy!  This use of mobile technology is a great model for schools. Imagine students being able to access content about their school via an app on their smartphone….
Here are some of the sessions I plan on attending. Note, I reserve the right to change my mind at any time! Once I start talking to my colleagues or others in my PLN, I am bound to readjust.  Over many years of attending conferences that afford so much choice at the same time (i.e. "There are so many awesome things to attend, I cannot decide!"), I've learned the technique of Divide and Conquer.  To maximize your learning at these events, get together with your colleagues and make a plan to each attend different interesting sessions. Then report what you have learned back to everyone after the event is over!  The sharing feature of Google Docs makes it extremely easy these days!  Anyway, here is my initial list:
Monday
Tuesday
Wednesday
I hope to learn some great tips that I will share here later on this blog. Follow me at @ezundel throughout the conference tonight, June 28, through July 1 for my aha moments.