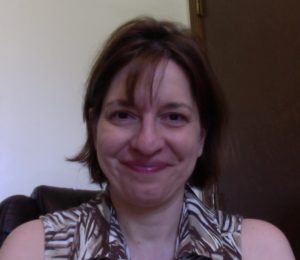 Evon Zundel began her career in education in the Bethlehem Area School District as a classroom Spanish teacher twenty years ago. She moved onto become a Technology Integration Specialist and a Project Director of an One to One Laptop Initiative.
She moved on to work for the now defunct non-profit called CAPE (aka the Center for Advancing Partnerships in Education) where she provided in house technical support. In addition, she provided technical support and professional development for language instructors of the the CAPE Online World Language Institute.
When the online language school changed homes, so did she. She became the coordinator of the Language Institute at Blended Schools Network. She handled scheduling, enrollment, and the technical and academic support for students who wished to learn a new language and culture completely online.
During this time, she helped Blended Schools win the prestigious Blackboard Collaborate Hall of Fame award in 2012 due to her work in the development of the BSN Language Institute.
In addition, she co-authored a chapter in a text regarding synchronous online teaching strategies to promote learner development.
Having returned to the Bethlehem Area School District in 2013 as a Technology Integration Specialist, she is poised to meet the challenge of bringing innovative teaching strategies and blended/online learning to her district. So far, she has earned the distinction of being a Google Educator, overseen the implementation and professional development for incorporating Chromebooks to select high school classrooms and both high school libraries, led countless Google Apps for Education professional development workshops and authored and conducted several online courses to help teachers bring blended learning into their classroom. She is developing  a teacher peer coaching program using micro credentials to demonstrate mastery of the district's official learning management system – Schoology.